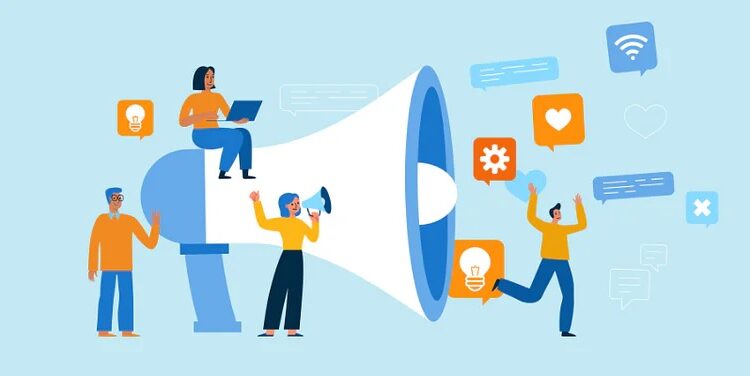 Recent Growth of Influencer Marketing in the UK – A Complete Guide
The United Kingdom's influencer marketing landscape has changed forever, and no brand can ignore it. Nearly 78% of the population uses social media nearly two hours a day, making it an excellent tool for brands to engage with their audiences.
Brands can engage their potential customers via new social media platforms, new types of content, and new engagement tactics every year. A great influencer keeps up with current trends to ensure they can offer brands what they need to succeed.
Here is how influencer marketing is becoming increasingly popular in the UK.
‍What makes UK brands use the influencer marketing method?
Nearly 23% of UK buyers use social media for product discovery and purchase, so brands leverage influencer marketing. A demographic study shows that millennials and Gen Z actively use social media for product purchases.
In consumer behavior experts' opinion, brands can optimize user-generated content by identifying what customers share about their brand on social media.
These influencers or talented social media bloggers generate content that resonates with followers. Also, increases awareness of a product or service.
Most customers buy a product after at least 6 to 8 impressions. Influencers' content increases overall reach, and the likelihood of better sales as audiences engage with it.
UK advertising regulators, the Advertising Standards Authority and the Competition and Markets Authority, regulate the influencer marketing sector by monitoring online content.
What is the process of influencer marketing in the UK? 
In the current market, influencer marketing can be done in three different ways: ‍
Execute manually
To run influencer marketing campaigns, brands have to spend hundreds of hours or extra labor to find influencers on Google and social media platforms and manage them with an in-house team. Bulk outreach and measurement of campaigns present the most significant challenges.
Agencies
Some digital and social media marketing agencies use proprietary tools to discover influencers or have a network of influencers. An imperative element of the campaign is leveraging the influencer network of agencies.
Automated tools
The entire influencer marketing campaign can be automated with many tools. These tools allow access to multiple influencers, facilitate bulk outreach, and track engagement and sales generated by each influencer.
What are the future trends in influencer marketing in the UK?
Throughout 2023 and beyond, influencer marketing will become a major trend.
Trends include micro and Nano-influencers growing in popularity,
Brands seeking long-term partnerships.
Various types of social media platforms and performance-based deals will be offered.
Marketing and sales teams that are aligned will succeed.
Wrapping up
A competitive and demanding influencer marketing industry has emerged in the UK. Whether you are a B2B company, a D2C company, a boutique agency, or an enterprise, working with influencers is important. Brands can benefit from using genuine and popular United Kingdom creators and choosing them as brand ambassadors to help build communities of followers for a given product or service. Furthermore, making use of tools that work at every step of Influencer Marketing, from finding influencers to tracking their stories on multiple social media channels and measuring the campaign's success, is also helpful